The View from the Top
May 30th, 2017
Venue: Sofia Tech Park - Laboratory building

8:30 A.M. - 5:30 P.M.
Sofia, Bulgaria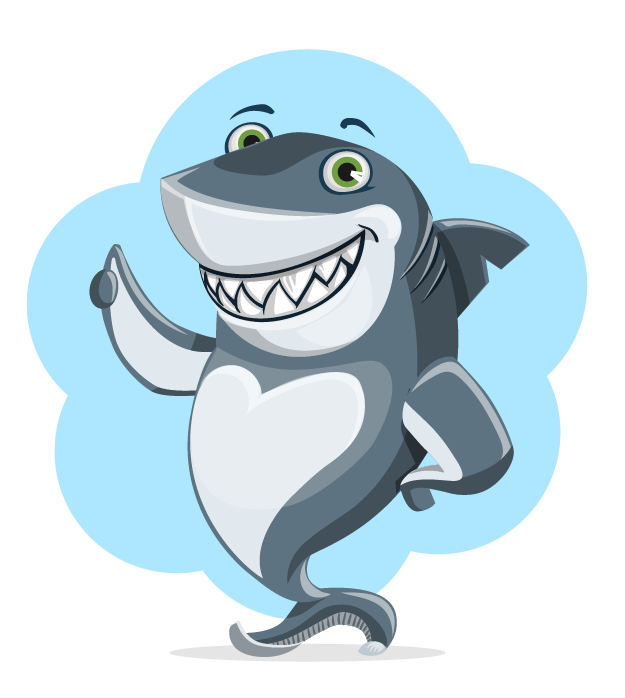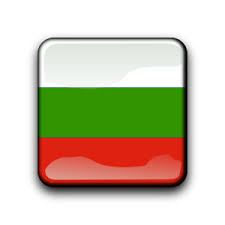 ---
Top companies and executives reveal: How can we make a difference!
Technologies that were once the staple of science fiction movies are rapidly becoming realities. In 2016 several forums by b2b Media discussed the impact of digital technologies such as the Internet of Things and Artificial Intelligence (AI). This year we focus on responsive and responsible leadership in IT, where decision-makers work together.
More than ever, technology is at the heart of societal and business disruption. Each day we are presented with the immense opportunities that technological and business model innovations bring. We now zoom in on how this affects employment, business models, start-up communities, etc.
By fostering open dialogue and collaboration the real progress can be made to bring these issues to the forefront and to ultimately make 2017 a revolutionary year and we should make sure that everyone benefits from the amazing opportunities of digital technology, leaving no one behind on the journey to realizing digital maturity!
Join this discussion and be part of the responsible leader's dialogue!
We promise to make it in style, bringing together an exciting agenda packed full of presentations, workshops, training sessions & panel discussions.
We welcome speakers from a Top IT companies in Bulgaria – Sharks in IT.
The Forum will boast some of the technology leaders offering use cases, best practices, challenges to face, successes to be had and lessons to learn. It will draw together a wide range of key stakeholders, thought leaders, IT experts, CIOs, CTOs, CEOs, Project managers and Program managers...
Sharks in IT Forum will include ground-breaking keynote presentations and will blossom into both technical & business focused discussions throughout the day.
---
Key Exploration Areas Include:
Data Science
AI and Machine Learning
Internet of Things
Product Analytics
Data Governance & Security
Marketing Intelligence
Virtual Reality (VR)
Big Data Strategy
Next innovation, new concepts
Schools of the Future
& so much more.
---
Speakers:
Partners:

---
Media partners:

 
The Agenda
8:30 Light Breakfast and Registration
08:55 Welcome note - Stamen Yanev, Executive Director of InvestBulgaria Agency
09:00 Forecast the Future - leader's discussion
Max Gurvits, Director for CEE, CIS, and MENA at Cross Border Angels

Iravan Hira, CEO of HPE

Kalin Dimtchev, Country manager MS Bulgaria, Macedonia and Kosovo of Microsoft

Elena Drecheva, CEO of Konica Minolta Business Solutions Bulgaria

Veselin Arnaudov, Advanced Development Lead at VMware

Ivaylo Slavov, CEO of BULPROS

George Alexandrov, Country Managing Director at ORACLE Bulgaria




Moderator: Radoslav Gaydarski, CEO of Upnetix
10:30 Morning Coffee Break - Exhibition Area
Session 1
11:00 IoT - Thinking Differently to Connect What Matters
Radoslav Georgiev, technical consultant for mobility and networking technologies for Bulgaria, Romania, Albania, Kosovo and Macedonia. HPE

Veselin Arnaudov, Advanced Development Lead at VMware
11:30 Building systems of intelligence that work for you
Delyan Kapitanov, Dynamics Sales Lead at Intelligent Systems
12:00 From On-Premises to Cloud
Amazon Cloud & AI services - Julien Simon, Principal Technical Evangelist at Amazon

Identifying your migration options - Bogdan Naydenov, Amazon cloud architect
Moderator: Martin Kulov, president of Association of Software Engineers
12:45 - Lunch
Session 2
14:00 Digitalization, Innovation, Next concepts
Digitalization: sustaining or disruptive innovation? Martin Tsotchev, Chief Operating Officer of Intracol Technologies, part of BULPROS
14:30 How to Create a Data-Driven Organization
Bridging Fin&Tech -  Lyubomir Tankishev, Chief Business Development Officer Cash Credit Group

Data analytics for small and medium enterprises - Hristo Hadjitchonev, Co-Founder & CEO of A4E
15:00 Education & IT:
Mihail Valkov, General Manager, Telerik Software Academy

The Virtual School of Bulgaria – is it possible? Kaloyan Kirilov, Founder of Daskal.eu
Moderator: Stoyan Boev, Managing Director of ICB
15:30 Afternoon Coffee Break - Exhibition Area
Session 3
16:00 AI and Machine Learning
What's your chatbot strategy – Momchil Elenkov, Global Telecom partnerships manager
16:30 Innovation: Bridging the Gap Between Technology, Product and Business
Digitalization, innovation and workplace of the future. Milan S. Lakhani, Business Innovation, Incubation & Business Development @ Konica Minolta Business Technologies Inc.

Bilyana Stancheva, Credissimo 
17:00 – Technology and Business Collaboration
Moderator: George Alexandrov | Country Managing Director at ORACLE Bulgaria
17:30 - Raffle / Networking session
---
Presale – Apr 20th - May 10th
BGN 80
General Admission – May 10th - May 30th
BGN 120
Both tickets provide the same access. For those who purchase early (Presale), there is a discounted rate.
Additional volume discount for 4 or more representatives of a company.
---
Are you looking to showcase in front of the most influential industry gathering of the year?
Sponsorship Benefits
Excellent marketing opportunities pre, during and post-conference

Gain exposure to some of the leading brands

Gain access to an ever-expanding digital community

Increase your brand awareness
For more information: email: Този имейл адрес е защитен от спам ботове. Трябва да имате пусната JavaScript поддръжка, за да го видите.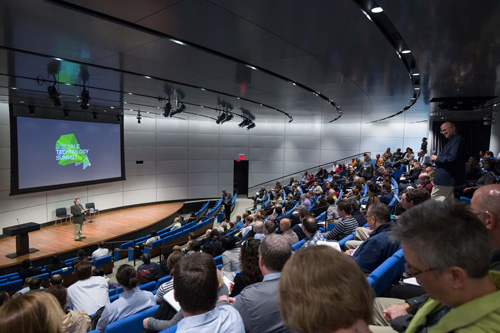 Over the years, b2b Media has hosted senior-level delegates from Top IT organizations.